Umba! Remember when I was chronicling the monthly handmade goodies I received? Lo 6 months ago? We're back - and sadly, those packages in between are lost to you forever. Things I remember getting: picture album (for instagram pics), weird magnet vase (that has since been donated) and clothespin magnets (on the fridge). I can't remember what else. But forget all those missing months, what did I get this month?
Pear cobbler chapstick!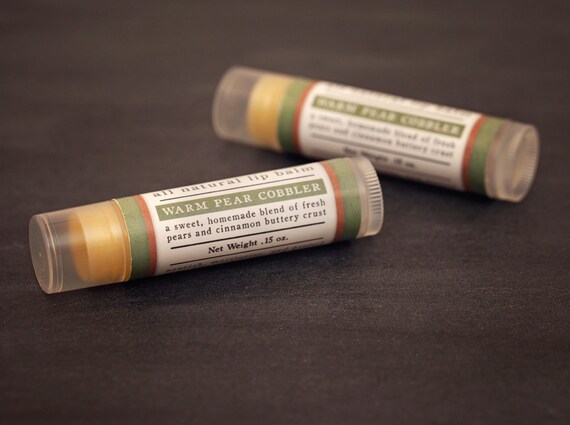 This stuff has a pretty strong smell - of like...creme brulee? It feels nice, but I'm not sure about the smell. From
Live Beautifully
.
Coaster desk calendar!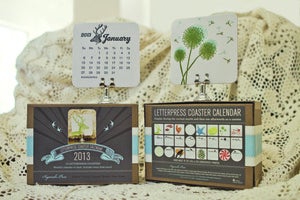 I unabashedly love and am delighted by this calendar. I generally like calendars - I have one hanging in my cube (of pictures by my brother in law of our family trip to Canada) already but needed a desk size calendar. And it came in the mail as a surprise! Bonus! Happy 2013 Umba! By
Sugarcube Press
.