Umba box does it again! Man I love this little monthly gift SO MUCH.
Awesome, blueberry dish towel. Love the feel of the towel and blueberries. Click through for more pictures. By
Tina Produce
.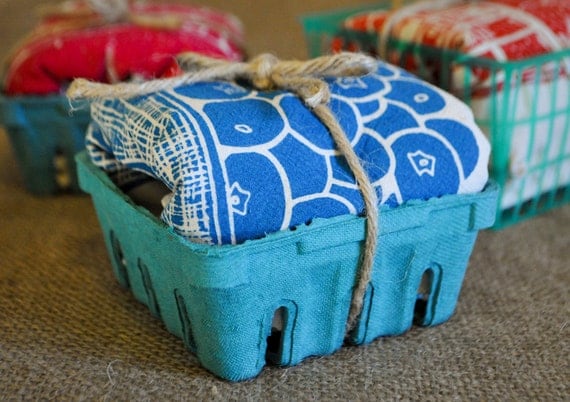 Handmade caramels. Fleur de Sel Caramels. I admit that I am not a caramel lover. But I have a few in my life...and they are going to benefit from this gift. There are three caramels. Loml already ate one lovingly. The other two will be fought over later today or tomorrow by family. By
the caramel jar
.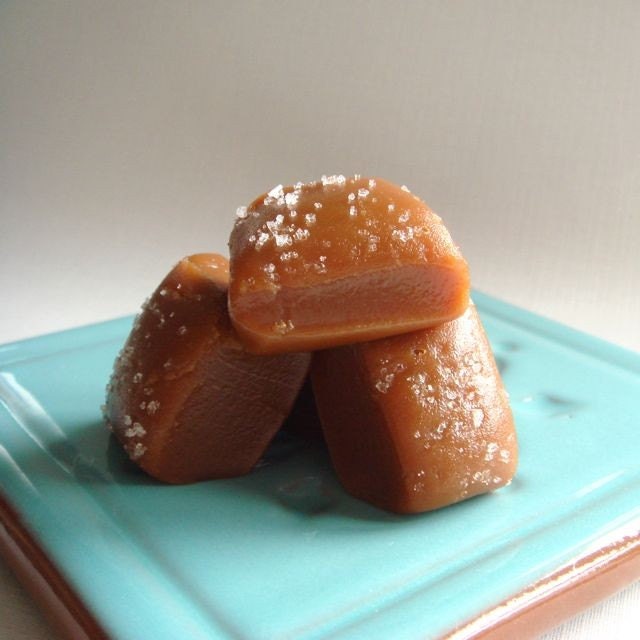 Cute little, letterpress cover notebook. I work in technology. And I have a really nice new iPhone. But I still like to write lists and addresses in little notebooks. And I've recently found that I love top spiral notebooks. So this little gift will find much use in my hands. By
Paper Lovely
.
Seriously, getting my Umba box in the mail is a highlight of my month every month. Just in case I've convinced you to treat yourself:
Umba
!